TAVRIA V company follows the idea of carefully selecting its partner companies, for success can only be achieved when professionals cooperate in a joint effort.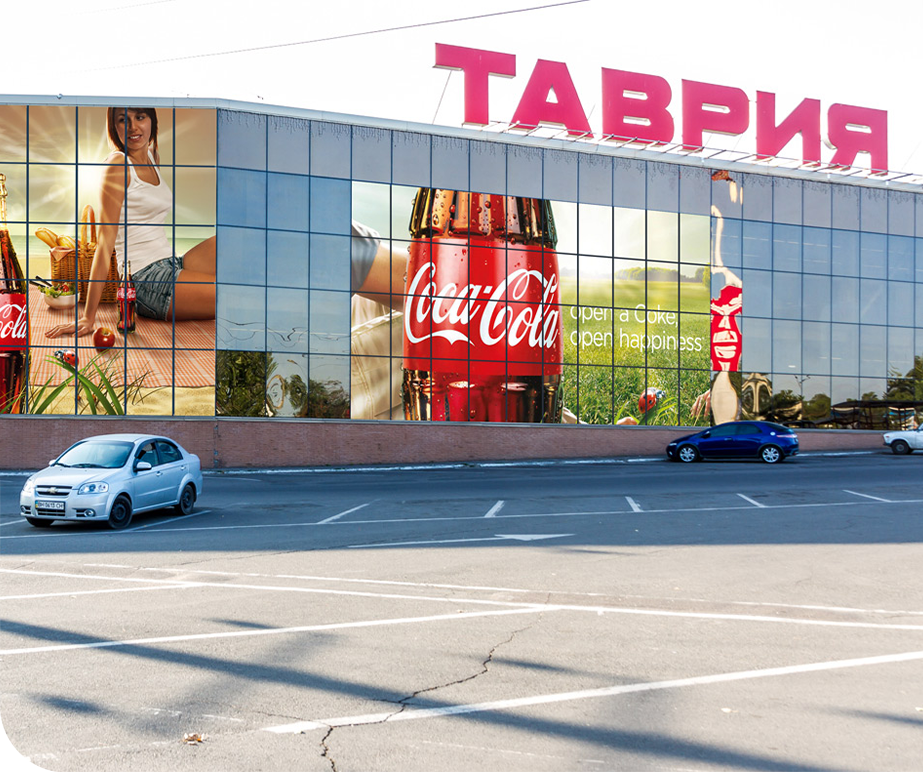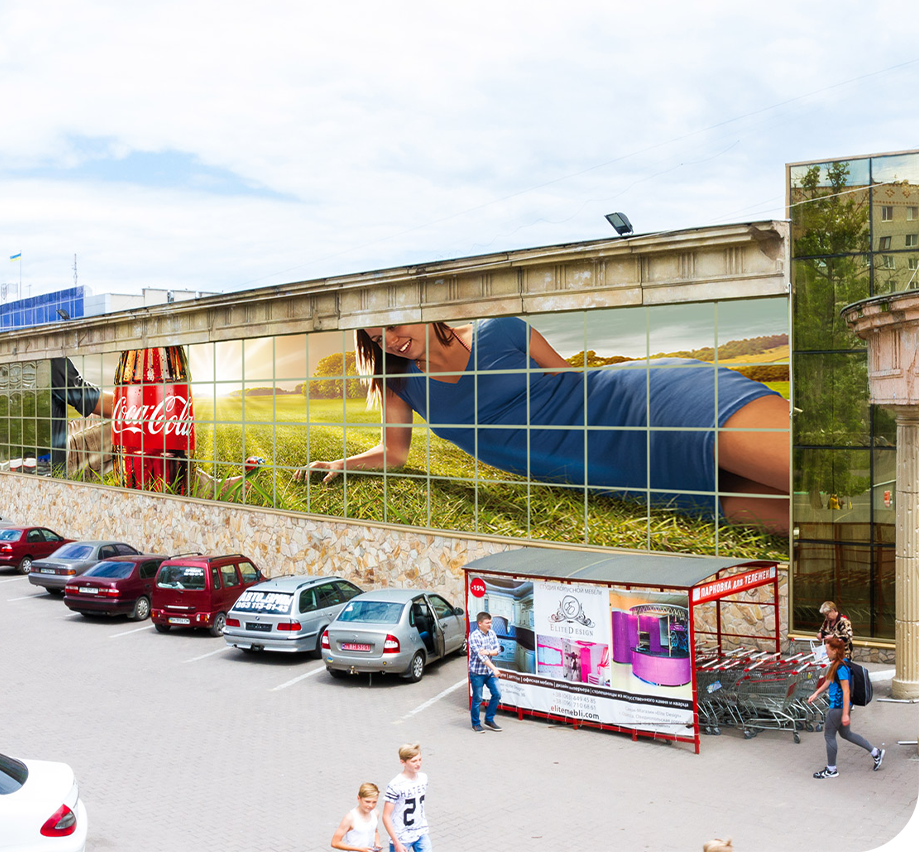 TAVRIA V supermarket chain has a tremendous potential to promote products and services. According to experts at the moment there is a steady trend towards restructuring of advertising budgets in favor of increased attention to the places of sales.
The use of visual advertising media like banners, light boxes, indoor advertising constructs, and surfaces in front of the shopping facilities are not only an effective method of informing customers about promotions, discounts, etc., but also a great way to build sustainable brand image in the minds of consumers.
You can easily choose the most effective form of advertising from the comprehensive list of our services.
BTL-activities in different variations are the most effective method of promoting products and services. Our experience shows that organizing promotions in TAVRIA V supermarkets leads to a 2-2.5 times increase in sales volume.
Using audio advertising over the corporate radio in the TAVRIA V retail chain guarantees that your audio clip will be heard by thousands of our customers.
Major domestic and foreign manufacturers and advertising companies have already realized the benefits of working with TAVRIA V, and have been cooperating with us for years. We invite you to join the ranks of our partners!
We are always looking forward to working with new people and professional companies. TAVRIA V advertising department's specialists are always ready to give competent advice regarding aspects of advertising in our retail outlets.