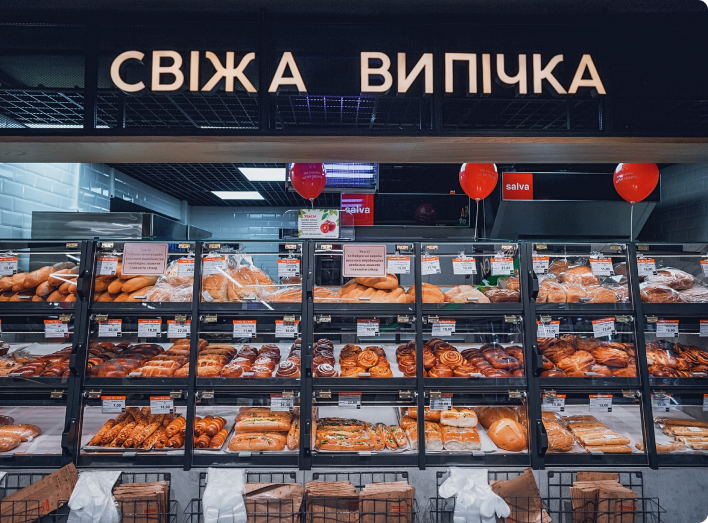 Own bakeries "NASH KHLIB"
Our own bakeries have the most modern French equipment. The baking process can be watched by our customers in person.
Hot, fragrant baked products: delicious, golden-crust bread, soft buns with various stuffings, crispy croissants and crunchy cookies, homemade pies are presented in supermarkets during the day. We do our best to make it tasty, fast and convenient for our customers.
We care about our customers and pay attention and care about everyone. For those customers who do not have time to cook at home, we offer to visit the culinary departments with a large selection of fresh ready-made dishes, which are convenient to take home when there is no time to prepare dinner or during the lunch break.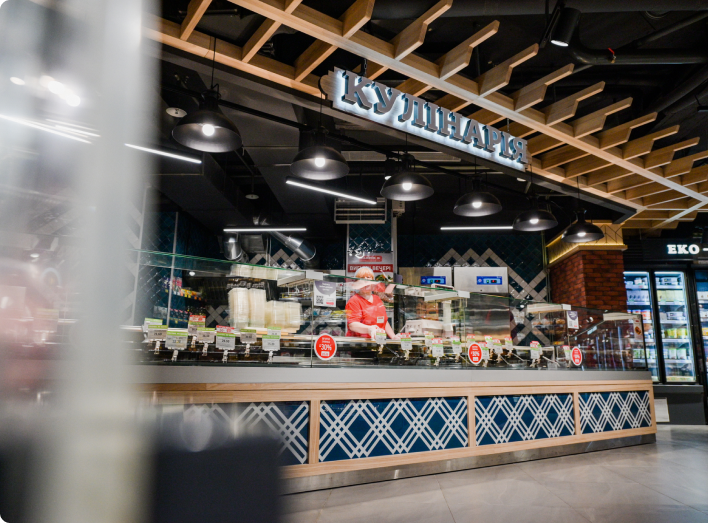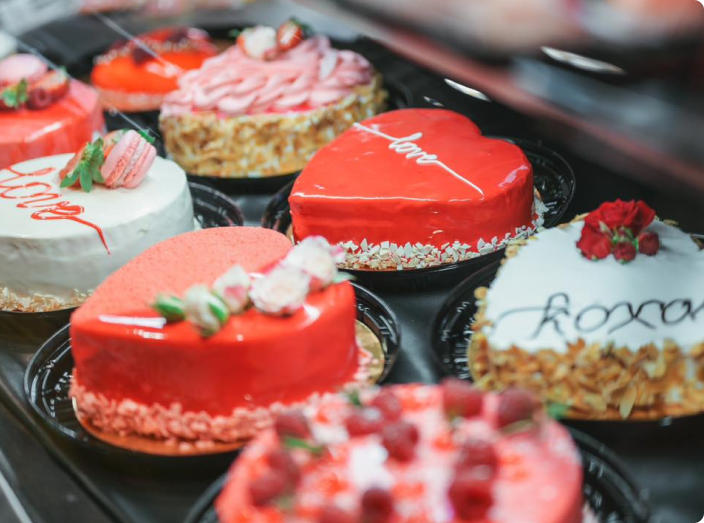 Own production of various sweets from  TAVRIA V is produced under the magical brand "KAZKA SMAKU". The product line includes almost 200 types of various cakes, pastries, cookies and other desserts.
Confectionery production of the company not only maintains a long-standing brand of product quality, but also periodically updates its assortment. The line of sweets of our own production on the shelves of supermarkets is constantly updated with seasonal offers as well as new curiosities.


One of the main goals of the management of the TAVRIA V company is to provide customers with only high-quality and fresh products. In order to ensure this rule, the concept of setting up a network with our own production shops for production and packing meat products was chosen.
Meat production are opened in all new supermarkets, where the area of the facility allows it. In this way, the company solves a number of logistics and commodity accounting issues. In turn, buyers highly appreciate the possibility of purchasing always fresh and high-quality goods.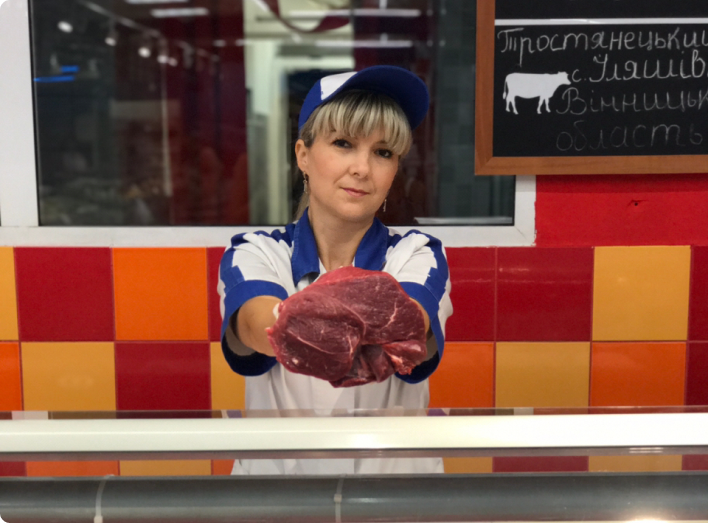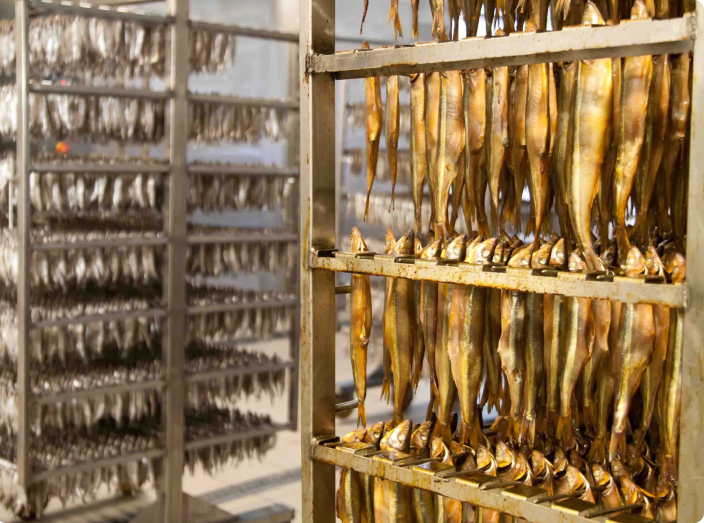 Fish products of own production from the company are produced under the brand "Ukraiska zirka". To ensure the high quality of the product, the management of the department periodically introduces advanced technologies and sophisticated equipment into the manufacturing processes.
For the production of sewing products, TAVRIA V company uses carefully selected fabrics from proven suppliers, which guarantees the quality of the finished products.
The product line consists of the most popular elements of everyday clothing. As a result of a thorough study of the market, the optimal range was selected.