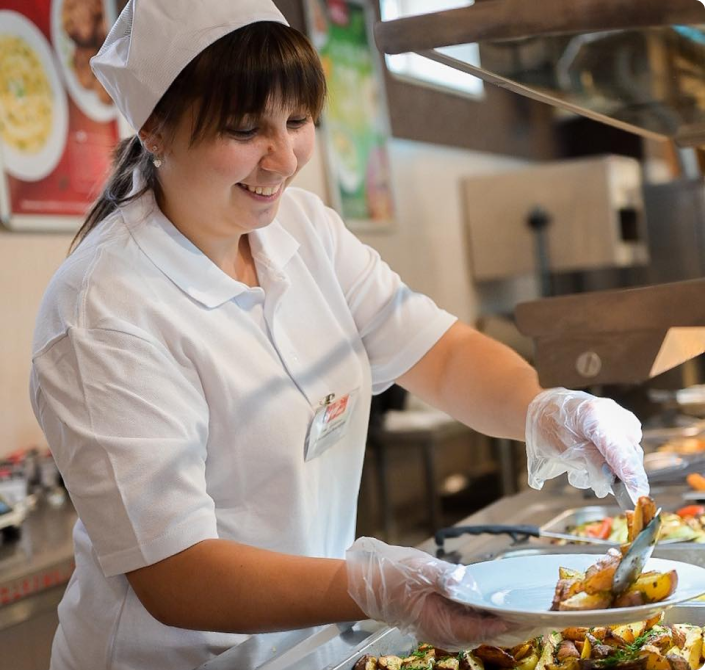 Fast food cafe "Т-SPRINT"
"Т-SPRINT"combines fast food cafes with self-service and traditional cafe-restaurants. Visitors are invited to taste many home cooking, European and Ukrainian cuisine, as well as a wide range of pizza, sushi and rolls.
The interior of the chain's establishments is modern and comfortable. In "T-SPRINT CAFE" it is nice to relax in the company of friends, meet for a business lunch with business partners or arrange a romantic date.
Romeo & Bagetta
A large food space with an overall bright design and stylish interior that combines several different restaurant modules. In one place, we have collected all the most favorite!
Each module has an open show kitchen, so we cook all food right in front of you, and you will be able to watch the work of the chefs and monitor all processes.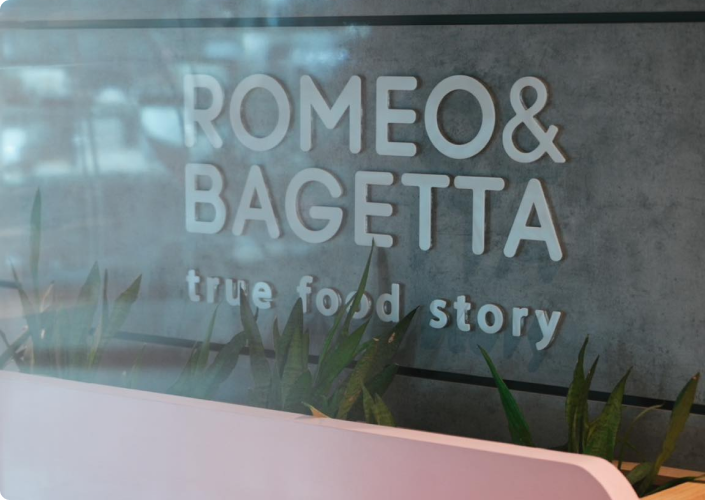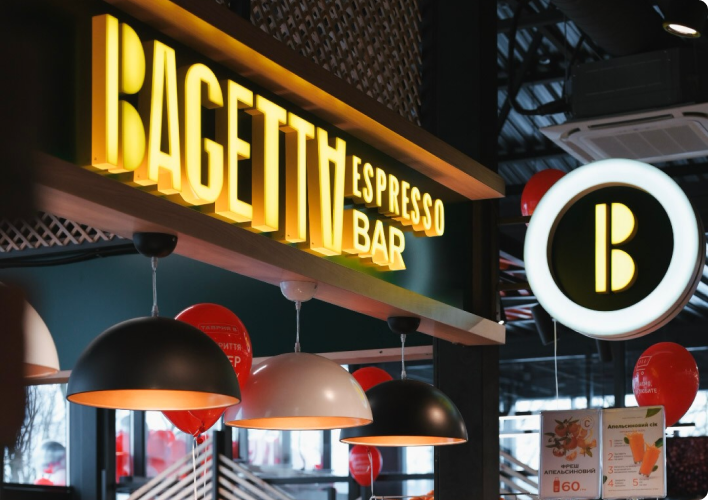 Bagetta Espresso Bar
One of the most successful projects of the company, which today is scaled to many chain stores and has great potential for further development. The latest technological equipment allows prepare any dish without using oil.
At Bagetta Espresso Bar customers can get a quick tasty snack. There are fresh salads, hot and crispy pastries, ciabatta, burgers, sandwiches, croissants, muffins, donuts, baguettes, and fresh rolls on the menu. Also our guests can enjoy freshly brewed natural coffee or soft drinks and ice cream. For the customers who rush, take away service is available.
.